All professionals at Coppell Smiles maintain the highest levels of accreditation and pursue ongoing education to stay abreast of the latest trends in the medical field. Read on to learn more about our staff's experience and training.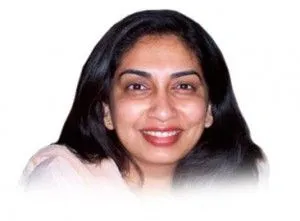 PRACHI DEORE, DDS
It has been my life-long dream to be a dentist. I owe this to my parents, both of whom are dedicated and conscientious dentists and are held in the highest regard by their peers and patients. I knew I had made the right career choice the day I treated my first patient.
I graduated from NYU College of dentistry in 2004.
The large variety of patients I treated in New York allowed me to interact with people from all walks of life. My patients were at different levels of dental awareness, education, and home dental care. This challenged my problem-solving skills and I learned to adapt dental treatment to a particular patient's condition and to bring complex dental treatment plans, treatment options, and decisions down to a level that they could understand and could feel comfortable with.
I did a two-year General Practice Residency at UTHSC San Antonio Dental School from 2004 to 2006. The GPR expanded my horizons in patient care. In the University Hospital, I treated patients that needed dental treatment before major surgeries, chemotherapy, or radiation therapy. I also provided dental care to mentally or physically handicapped patients under general anesthesia in the OR. These patients would not have received dental care otherwise and had an increased quality of life as a result of the care. I was on call in the ER during the residency. This sharpened my diagnostic skills and people skills. I learned to think on my feet and to function on four hours of sleep!
I joined the faculty at the San Antonio Dental School as an assistant clinical professor and supervised the pre-clinical and clinical education of junior and senior dental students.
I worked for two years as an associate dentist in a multi-clinic practice in DFW, gaining valuable, real-life experience in working with patients with a variety of dental issues. I also loved working with young children and educating them and their parents about their dental health. However, I realized that I wanted to provide dental care in a much more personalized environment and Coppell Smiles was the result!
Now we are a family dental practice in Coppell, Texas. Our mission is to be the dental office you trust with the dental care of your entire family.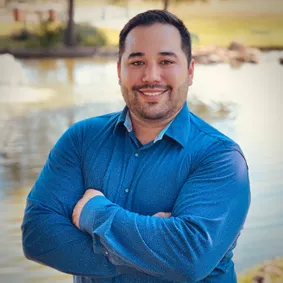 KYLE YOUNG, DDS
I attended college at the University of the Pacific, where I earned my Bachelors of Science as well as my Masters of Science in biology. I continued my education and received my Doctor of Dental Surgery (DDS) from the University of Maryland, Baltimore. I then moved my family to Dallas, where I completed my residency for an Advanced Education in General Dentistry (AEGD).
I see my self as a lifelong learner and regularly attend continuing education courses to uphold that value. I am passionate about the prevention of cavities, dental implants, aesthetic dentistry and patient education. My goal is to provide all of our patients with a comfortable dental experience while providing the best aesthetic outcome.


I'm a member of the American Dental Association, Texas Dental Association, Dallas County Dental Society, Academy of Ossteointegration and American Academy of Cosmetic Dentistry.


In my spare time, I enjoy the outdoors. I grew up in the Boy Scouts and achieved the rank of Eagle Scout in 2008. I enjoy camping, fishing, hunting and playing sports. My favorite sports include football and rugby.